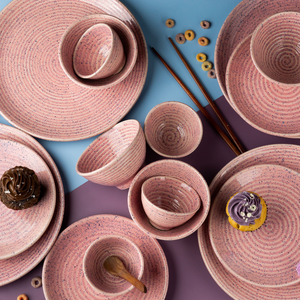 CERAMICS FOR YOUR TABLE
Enhance your dining experience with exquisite ceramics for your table.
HEALING TERRACOTTA
Our Exclusive terracotta range taps into the desire to reconnect with a more natural way of life, while providing the consumers with an organic, mindful and beneficial product.
CUTLERY
Enhance your table setting, impress guests, and elevate your dining atmosphere with our classy cutlery collection.
BRASSWARE
Elevate your home with exquisite brassware, adding timeless elegance and durability to your decor. Enjoy the benefits of both aesthetic charm and long-lasting quality.
SERVING & CHOPPING BOARDS
Discover our curated collection of marble fusion chopping and serving boards,perfect for your loving home
HOME DECOR
Explore our handpicked home decor collection, bringing a whimsical charm to your cherished living space.